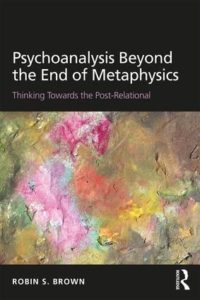 Paperback: 142 pages
Publisher: Routledge; Reprint edition (August 17, 2016)
Language: English
ISBN-10: 1138935182
ISBN-13: 978-1138935181
---
Our recommendation is the newly published Routledge book written by New York psychoanalyst Robin S. Brown. This book, Psychoanalysis Beyond the End of Metaphysics, offers a new paradigm approach which advocates reengaging the importance of metaphysics in psychoanalytic theorizing.
In his book Robin S. Brown argues that for contemporary psychoanalysis to more adequately reflect a clinical ethos of pluralism, the field must examine the extent to which a theoretical commitment to the notion of relationship can grow restrictive. Suggesting that in the very effort to negotiate theoretical biases, psychoanalytic practice may occlude a more adequate recognition of its own evolving assumptions, Brown proposes that the profession's advance requires a return to first principles. Arguing for the fundamental role played by faith in supporting the emergence of consciousness, this work situates itself at the crossroads of relational, Jungian, and transpersonal approaches to the psyche.
Psychoanalysis Beyond the End of Metaphysics
---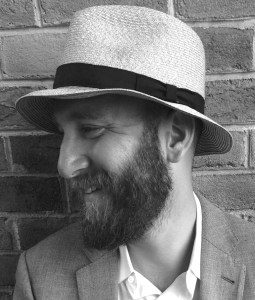 Robin S. Brown is a certified psychoanalyst, and a member of adjunct faculty for the counseling & clinical psychology department at Teachers College, Columbia University. He lives and works in New York City.
---
Tags: Jungian psychoanalysis, metaphysics, psychoanalysis, relational analysis, transpersonal