Radio interview featuring Jungian Analyst Imelda Gaudissart. David Van Nuys is talking with his guest about her recent book: "Love and Sacrifice: The Life of Emma Jung", published last year by Chiron Publications.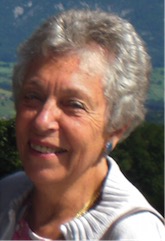 Imelda Gaudissart was born in Belgium and she received her B.S. in psychiatric nursing there. She then emmigrated to USA and studied at MIT. Upon return to Eruope she recevied she studied psychoanalysis and psychopathology at the Unversity in Paris, France. In the same time she trained as a Jungian analyst at Paris Jungian Institute.
She has been a Jungian analyst for more than thirty years. She is the coauthor, with her husband Pierre, of a new translation of the I Ching. Married and head of a large family, she lives in Tours, on the Loire Valley.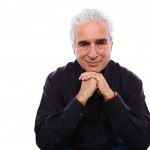 David Van Nuys, Ph.D., is Emeritus Professor of Psychology at Sonoma State University and served as that department's Chair for seven years. The department has a longstanding reputation for its commitment to humanistic, transpersonal, and existential approaches to psychology. He has also taught psychology at the University of Montana, the University of Michigan, and the University of New Hampshire. He has served as a dissertation advisor for doctoral students at Saybrook Institute and the Institute for Integral Studies, among others. David has always been a person with wide ranging hobbies and passions, the latest of which are his two interview-based podcasts: Shrink Rap Radio and Wise Counsel Podcast.
Tags: Emma Jung, Imelda Gaudissart, interview