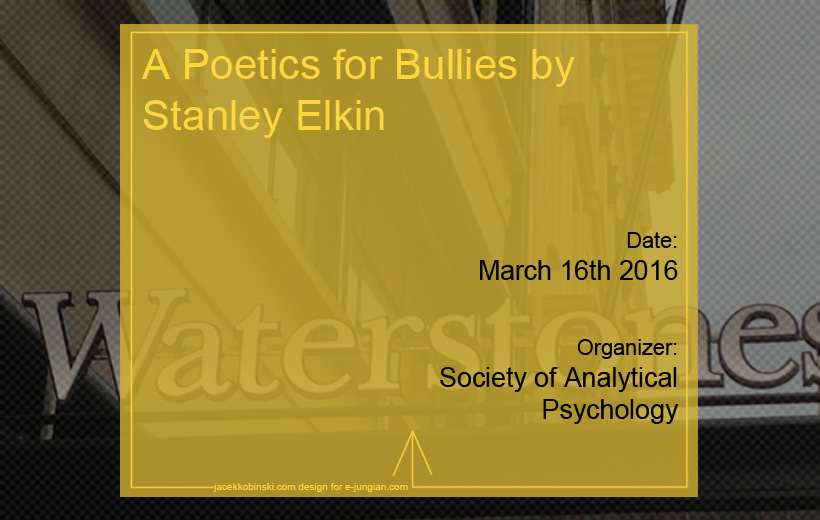 Presented by
Stanley Elkin was born to a Jewish family in Brooklyn, New York, and grew up in Chicago from age three onwards. He did both his undergraduate and graduate work at the University of Illinois at Urbana-Champaign, receiving a bachelor's degree in English in 1952 and a Ph.D. in 1961 for his dissertation on William Faulkner. He was a member of the English faculty at Washington University in St. Louis from 1960 until his death, and battled multiple sclerosis for most of his adult life. In 1968, he signed the "Writers and Editors War Tax Protest" pledge, vowing to refuse tax payments in protest against the Vietnam War.
In 1982 Stanley Elkin won the National Book Critics Circle Award for George Mills and for Mrs. Ted Bliss, his last novel, in 1995. The MacGuffin was a finalist for the 1991 National Book Award for Fiction. Stanley Elkin also has a star on the St. Louis Walk of Fame.
Marica Rytovaara is a training analyst of the SAP and the Association of Child Psychotherapists (ACP). She is a full time Consultant in Adolescent Psychotherapy in an adolescent in-patient unit (National Health Service) in London. Marica has written several articles about adolescence and teaches widely in the UK and abroad.