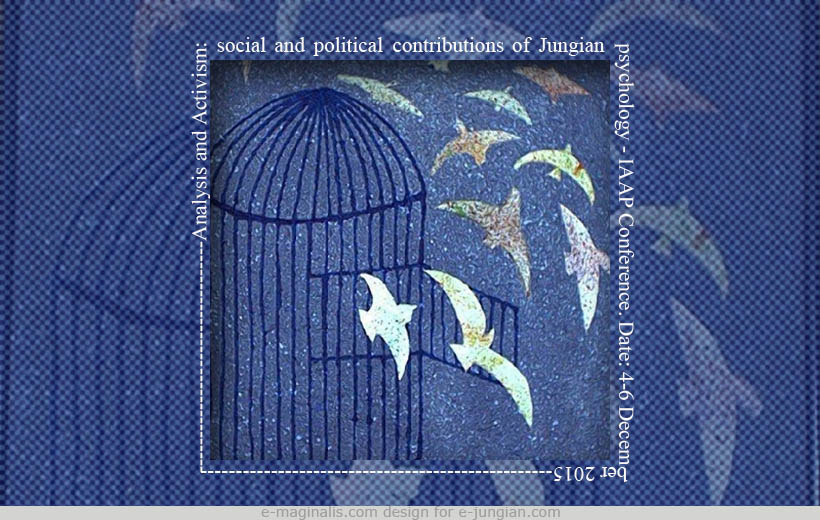 Presented by
Following the first conference in the topic that took place in December last year in London, the second one will now take place in Rome, in December 2015. The event is a collaborative effort of The Associazione Italiana di Psicologia Analitica (AIPA), Associazione per la Ricerca in Psicologia Analitica (ARPA) and Centro Italiano di Psicologia Analitica (CIPA). 
 
In call for papers we read: "In the spirit of Marsilio Ficino's esse in anima, Jung tended to consistently include the world in his vision of the soul. From a close reading of the true complexity of analytical psychology, the highly paradoxical relationship between container and what is contained emerges: the introverted path leads us to recognize that what is seen as being outside is also within, while the path of extroversion attunes us to the recognition of the fact that what is within us is also to be found outside. Therefore, the challenge to include precisely 
that part of human reality which seems to belong exclusively to the outside world in our psychological considerations is one of the crucial challenges we face in our work. Thus everything which is political, in the broadest sense of that term, can emerge and be felt as symbolic reality." 
 
This second conference will be of interest to activists, concerned citizens and academics – as well as to the whole range of clinical disciplines, whether Jungian or not, as it attempts to address many of the most pressing crises and dilemmas of our time. Special consideration will be given to contributions that highlight possible applications of analytical psychology in relation to political phenomena.