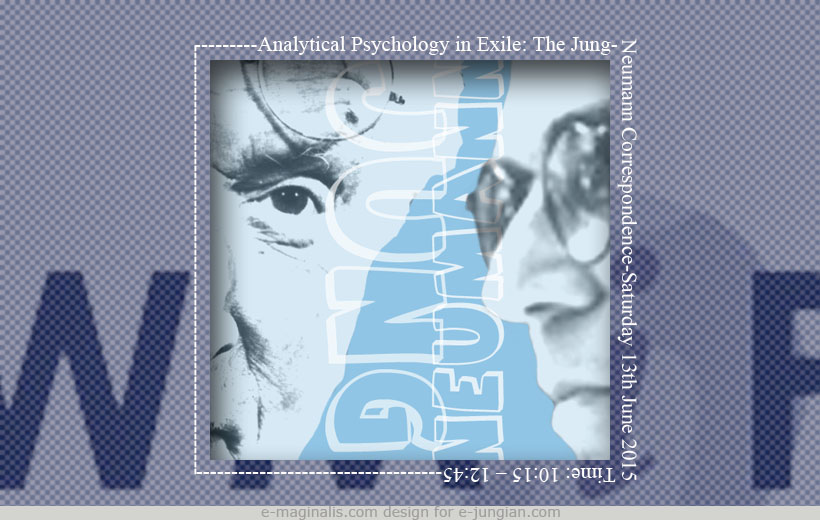 Presented by
The correspondence between C.G. Jung and Erich Neumann lasted from 1933 until Neumann's death in 1960.  It is arguably one of the most important documentations of the history of Analytical Psychology. While the letters of the pre-war years are mainly concerned with Neumann's attempt to engage Jung in a debate about his understanding of Judaism and Jewish mysticism, the correspondence after 1945 gives an insight into the institutionalisation of Jungian psychology and the rivalries amongst Jung's followers in Zurich which threatened to marginalise the works of outsiders like Neumann. 
Martin Liebscher will be exploring themes in letters while Heather McCartney will talk about the experience of translating the letters from the clinical perspective, i.e. an experiences of an analytical psychotherapist. 
 
Martin Liebscher is an editor of the Philemon Foundation for the publication of the complete works of C.G. Jung. He is Senior Research Fellow at the German Department and Honorary Senior Lecturer at the Psychoanalytic Unit of the Psychology Department at University College London. He edited the correspondence between C.G. Jung and Erich Neumann (2015) and is currently working on the publication of Jung's lectures at the ETH Zurich in the 30s. His research interests lie in nineteenth- and twentieth-century German philosophy and its influence on the development of psychoanalysis and psychotherapy. His publications include and Thinking the Unconscious. Nineteenth Century German Thought (2010) and Libido und Wille zur Macht. C.G. Jungs Auseinandersetzung mit Nietzsche (2012). 
 
Heather McCartney is a Jungian analytical psychotherapist, translator, and a member of the Jungian training committee at WMIP. Alongside private practice in Birmingham, she is engaged in translation work for the Philemon Foundation. She worked with Martin Liebscher on the translation of the Correspondence between C.G. Jung and Erich Neumann which will be published in 2015. She is currently translating Jung's correspondence with the Indologists, also for the Philemon Foundation, and her research interests include Jolande Jacobi's contribution to the history of analytical psychology.