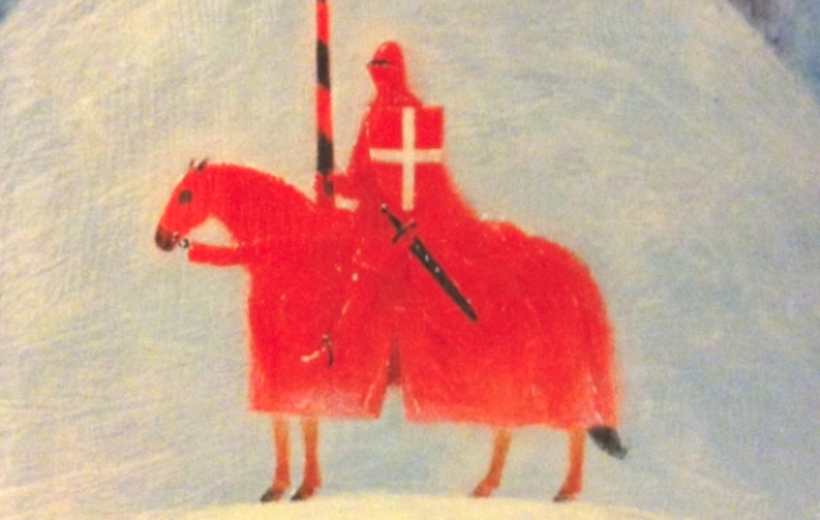 "The Mystery of the Grail Wound"
Exploring narcissism through the myth of the Holy Grail.
On  Thursday the 18th of September at 6.30pm CEST organizes online workshop to explore the myth of the Holy Grail as a narrative about narcissism. Leader of this exploration is Kenneth Kimmel, a renowned Jungian psychoanalyst and author of the critically acclaimed book, Eros and the Shattering Gaze: Transcending Narcissism.
The thirteenth century Grail Legend of Parzival by Wolfram von Eschenbach tells of a young knight's quest to reunite with the Fisher King and heal his wound. From one perspective, it stands as a powerful Western metaphor for men's transcendence of narcissism, entrapment in the mother complex, and depression. Parzival's trial mirrors contemporary man's encounter with the shadow that wounds his grandiosity. Deeper truths are revealed that expose the shame he must endure to heal his heart, learn to love, and become a man both humble and resilient. These ideas are presented through lecture, powerpoint imagery, and case presentation, based upon excerpts from Ken's book, Eros and the Shattering Gaze: Transcending Narcissism
(Fisher King Press, 2011). Ample time for questions and discussion will follow.
Please note that this is an expert lecture and prior knowledge about psychoanalysis or narcissism is essential. The duration of this workshop is 90 minutes. It will include a lecture with presentation and discussion. It will take place over Fuze (www.fuze.com) and the registered participants will receive detailed meeting information by e-mail.
For a free access to this workshop please register or email info@stillpointspaces.com if you have any further questions.
Kenneth Kimmel is a Jungian psychoanalyst, author, and teacher, maintaining a private psychotherapy practice in Seattle since 1984, and membership in the Inter-Regional Society of Jungian Analysts. He is the author of Eros and the Shattering Gaze: Transcending Narcissism. (Fisher King Press, 2011) Kenneth has engaged in a lifelong study of dreams and, in the last two decades, the mystical tradition of Kabbalah. New interests include contemporary ideas in philosophy, clinical understanding of 'inter-subjectivity,' and narcissism, and the interface of inter-analytical perspectives. He is a co-founder of the New School for Analytical Psychology.