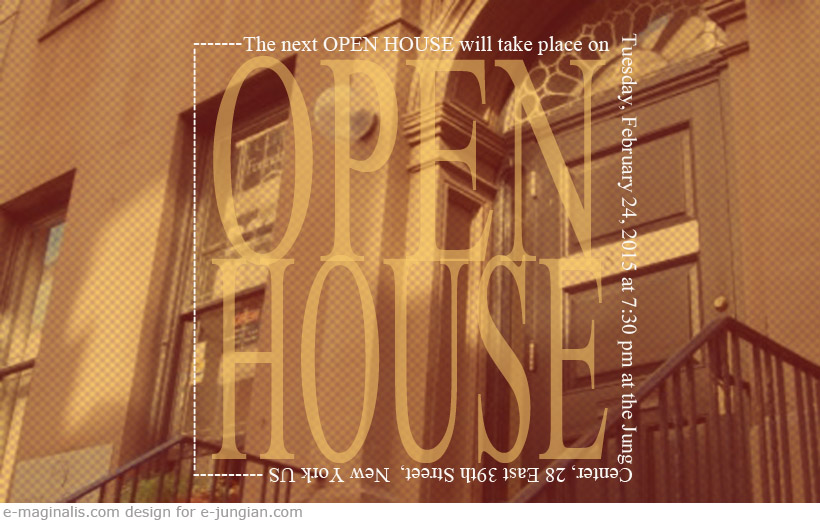 The next OPEN HOUSE will take place on Tuesday, February 24, 2015 at 7:30 pm at the Jung Center, 28 East 39th Street. Join us for an informal reception and an opportunity to speak with members of our analytic community – the faculty and students-in-training – who will discuss such questions as: 
What is the training program about?

Why Jung?  What is unique about Jung's work

?

What are the strengths of the Institute and its training program

?

What are some of the rewards and challenges of Jungian training

?

What is meaningful and exciting about practicing as a Jungian analyst?
The training program of the C.G. Jung Institute of New York is designed for individuals who wish to learn how to analyze the psyche from a Jungian perspective.  This includes early career and advanced clinicians looking to expand the scope of their psychotherapy practice in a deeper and broader way, as well as for non-clinicians seeking to enter the profession from various backgrounds. To view admissions requirements go to the Admissions page.