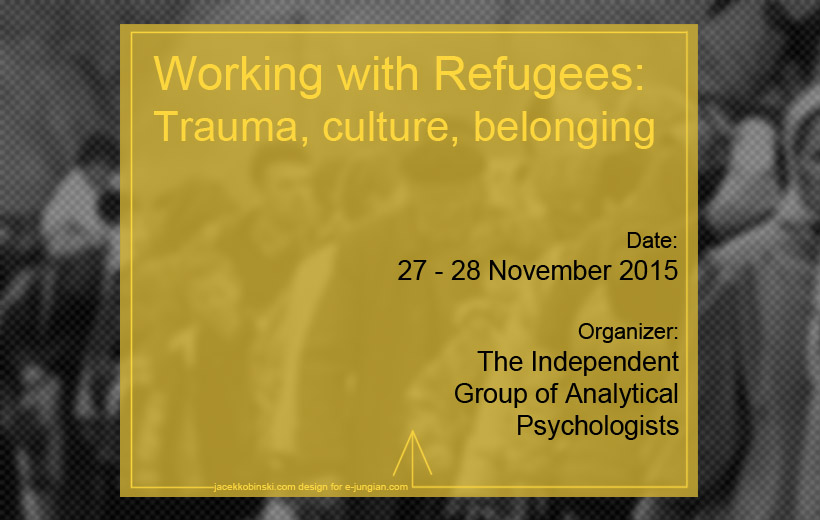 Presented by
In light of the current global situation IGAP is opening up its planned studies weekend on refugees to a wider audience. This will enable all those interested to have the opportunity to think about the experience of the refugee with and through the lens of Jungian Psychology.
We begin on Friday evening with Julia Paton, an SAP Jungian Analyst, who works with individual refugees who have been tortured.
On Saturday, Professor Renos Papadopoulos, IGAP Jungian Analyst, Director of the Centre for Trauma, Asylum and Refugees at Essex University (currently working for the UN, in one of the countries receiving hundreds of thousand of refugees and displaced people) will lead two sessions. As well as exploring the particular relevance of a Jungian approach, he will present a 'resilience' model for working with people who have been exposed to adversity in various forms and degrees.