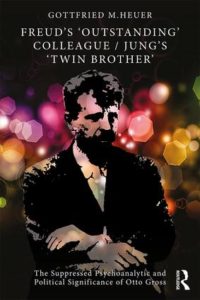 Publisher: Routledge
Language: English
---
We would like to recommend a new publication from Routledge. The publication is planned for next year but it can be already pre-ordered. This is a new book by acclaimed London analyst Gottfried M. Heuer who is an author of a number of articles and books. This new book is devoted to the original and influential, and yet clearly underestimated Otto Gross.
In publisher's description we can read about that book as follows:
"Otto Gross was the first analyst to link his work with radical politics, connecting inner, personal transformation with outer, collective change. Since his death in 1920 his work has been suppressed, despite his seminal influence on the developing analytic discipline and on the fields of sociology, philosophy and literature. Here Gottfried M. Heuer introduces Gross' life and ideas, using an innovative, historiographic methodology he terms trans-historical: a psychoanalytic, intersubjective, and trans-temporal approach to the past, aimed at 'healing wounded history' in the present. 
Heuer considers several previously unpublished sources to explore Gross's ideas and legacy as well as his unusually bohemian life. His use of the anarchist concept of mutuality to develop a relational and intersubjective approach in his own analytic theory and clinical practice was unique, and his work had a lasting, yet unacknowledged, influence on Freud, Jung (with whom he had the first recorded mutual analysis) and many other analysts. His ideas were appropriated by Max Weber, the founder of sociology, and by the philosopher Martin Buber, playing a pivotal role in what we now call 'modernity'. Heuer also explores Gross's paradigmatic father/son battle with his father Hans, who established the science of criminology, and touches upon Gross's links to the literary field of the early 20th century via Kafka, Werfel, et al., German expressionism and the Dada-movement, as well as the Anglo-American world through the work of D. H. Lawrence."
Freud's 'Outstanding' Colleague/Jung's 'Twin Brother'
---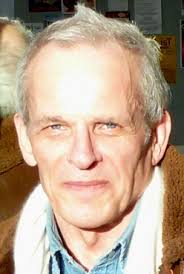 Dr. Gottfried M. Heuer is a Jungian training analyst and supervisor, neo-Reichian body psychotherapist and independent scholar based in London, with some 70 papers published in the major analytic journals. He is co-founder of the International Otto Gross Society as well as a published graphic artist, photographer, sculptor and poet. His previous books include Sacral Revolutions. Reflecting on the Work of Andrew Samuels and Sexual Revolutions: Psychoanalysis, History and the Father (both Routledge).
---
Tags: Gottfried M. Heuer, Otto Gross