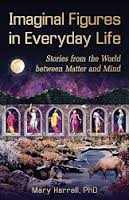 Paperback: 178 pages
Publisher: innerQuest (December 15, 2015)
Language: English
ISBN-10: 1630513547
ISBN-13: 978-1630513542
Today we are bringing your attention to another book published quite recently by Chiron: "Imaginal Figures In Everyday Life: Stories from the World between Matter and Mind" by Mary Harell.
Mary Harell is drawing from Henry Corbin, C.G. Jung and James Hillman in her references to the idea of Mundus Imaginalis. She writes about the figures inhabiting the realm in between the matter and mind. She offers her own intimate experiences through which she explores and engages these figures, showing her readers how to host these beings as one would host invited guests.
In his foreword Dr Robert Romanyshyn wrote: "Reading Dr. Harrell's exquisite prose I am reminded of the poet John Keats who invited us 'to call the world the vale of soul making.' In that place between matter and mind, in that place between worlds, on that thin line between fact and fiction, dream and reason, idea and image, one needs a poetic sensibility. Dr. Harrell has such a sensibility and alongside her we learn to make that call."
Imaginal Figures in Everyday Life
---
Mary Harell Ph.D.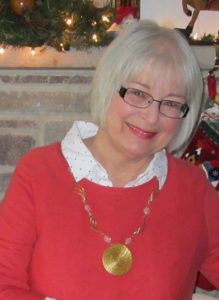 , a Jungian-oriented psychotherapist and New York licensed psychologist, received her Ph.D. in Clinical Psychology with Emphasis in Depth Psychology from Pacifica Graduate Institute in Carpinteria, California. She is Curriculum and Instruction Associate Professor Emeritus at State University of New York (SUNY) at Oswego. While at the university she taught education and psychology courses and served as Professional Development Schools (PDS) specialist, supporting the National PDS initiative, which builds bridges between elementary and secondary schools and the university's School of Education. Her writings in the areas of educational reform, and imaginal psychology appear in four invited chapters in edited books. In 2014 Mary's poetry was anthologized in Syracuse University's The Stone Canoe, a Journal of Arts, Literature and Social Commentary, No. 8. She lives with her husband, Stephen, in South Carolina.
---
Tags: imaginal, Mary Harell