Video recording of the lecture by Jungian analyst Sherry Salman. She talks about how archetypal symbols and emotions promote intersubjectivity and theory of mind not just within ourselves, but between us. This is a part of the C.G. Jung Institute of Chicago  Founders Day Symposium: Awakening Archetypal Awareness in Dreams and Daily Life. Recorded at the Loyola University, Chicago Water Tower Campus, on March 21st 2015.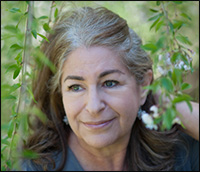 Sherry Salman, Ph.D. is a NY Jungian analyst, the founding member and first president of the Jungian Psychoanalytic Association. She has served as an associate editor for professional journals and is a consultant for the Archive for Research in Archetypal Symbolism in New York City.
She received her B.A. from Vassar College and a Ph.D. in neuropsychology from the City University of New York, then did research in psychosomatic medicine, and completed training as a Jungian analyst in 1985. Her work has appeared in numerous journals and in the popular press. Currently, she is based in the Hudson Valley of New York, where she lives with her family.
Her area of expertise is symbolism and the creative imagination in postmodern culture and psychological life. She is an author of the recently published and much acclaimed book: "Dreams of Totality. Where We Are Where There's Nothing at the Center" (review incoming!).
Tags: archetypes, dreams, Sherry Salman