Series: Studies in Jungian Psychology By Jungian Analysts (Book 102)
Paperback: 128 pages
Publisher: Inner City Books (August 1, 2002)
Language: English
ISBN-10: 1894574036
ISBN-13: 978-1894574037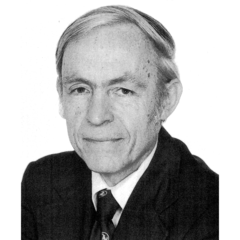 Edward F. Edinger hardly needs any introduction. He is called the dean of American Jungian analysts. He earned great respect as an interpreter of Jung. But perhaps without really pretending to create his own post-Jungianism, he went deep in Jung's thought and did create his own original style of explication and way of understanding analytical psychology. And particularly so in areas where Jung got as "dark" as Heraclitus – the alchemical metaphor. Edinger's charts depicting alchemical operations have become proverbial. His writings are being followed by many subsequent studies and yet remain classical.
This book presents the reader with set of Edinger's essays: "The Transference Phenomenon," "The Therapeutic Life," "Encounter with the Greater Personality," "The Vocation of Depth Psychotherapy," and "Science of the Soul" (an edited transcript of his celebrated 1997 video series). As Editorial note informs us, "the many readers who have appreciated Dr. Edinger's other books will be delighted with this new selection".
From the Editor's Preface:
"The world is full of unconscious people – those who don't know why they do what they do. Edward F. Edinger did as much as anyone I know to correct this situation. To my mind, he was as true to Jung as one can be. Like Marie-Louise von Franz, he was a classic Jungian: he took Jung's message to heart and amplified it according to his own talents".
Read online at the C.G. Jung Center of Boulder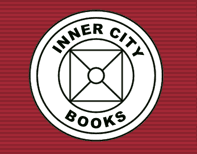 Daryl Sharp and the Inner City Books
Daryl Sharp started Inner City Books in 1980 to promote the understanding and practical application of the work of C.G. Jung. It is still the only publishing house in the world devoted exclusively to books written by Jungian analysts. There are now 141 titles by over 50 authors in the series Studies in Jungian Psychology by Jungian Analysts – authoritative works on basic Jungian principles, women's studies, spirituality, alchemy, relationships, dream and fairy tale interpretation, masculine psychology, midlife issues and much more.
Over a million books have been sold, with more than 250 editions in 20 languages.
Among acclaimed authors of Inner City Books there are Marion Woodman, Marie-Louise von Franz, Edward F. Edinger, James Hollis, James A. Hall, Sylvia Brinton Perera, Eugene Monick, John P. Dourley, Aldo Carotenuto and Janet O. Dallett.
Read the story behind Inner City Books