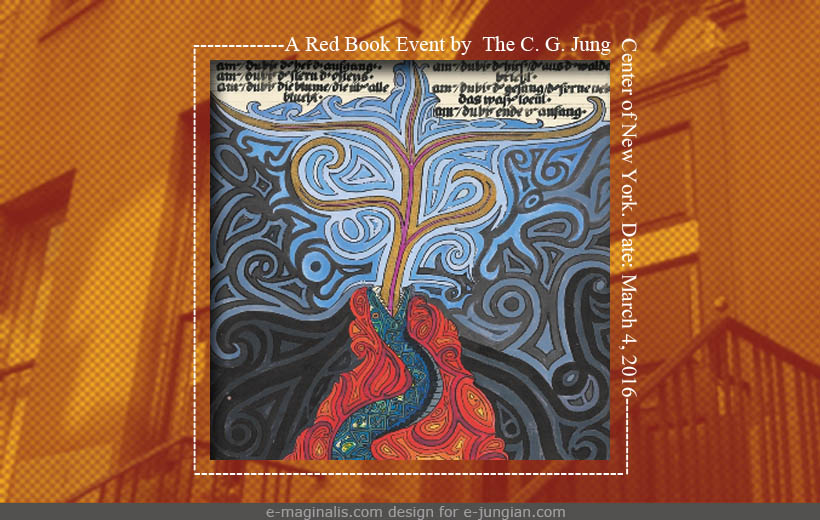 Presented by
From February 29 to April 1, 2016, an exhibition of the Digital Fusion prints from Jung's Red Book will take place at the Salena Gallery of Long Island University – Brooklyn.
You are cordially invited to the Opening Reception on Friday evening, March 4, at the gallery at One University Place, Brooklyn. These magnificent 25×33 inch reproductions of Jung's paintings made their art world debut at the 55th Annual Venice Biennale in 2013, where the original manuscript of the Red Book was on display.
In conjunction with the exhibit, a Conference will be held on Saturday, March 5, at the  C. G. Jung Center of New York, 28 East 39th Street.  Entitled Snakes, Dragons, and other Scaly Creatures, the Conference will be co-sponsored by the C. G. Jung Institute of New York, the New York Association for Analytical Psychology, the C. G. Jung Foundation of New York, the Archive for Research in Archetypal Symbolism, and the Analytical Psychology Club of New York.  Presentations will be 30 minutes in length plus time for discussion afterward. More details and registration information will follow.