We are recommending today a newest Jungian conversation on Shrink Rap Radio – a podcast recording of an interview with Gary Trosclair LCSW.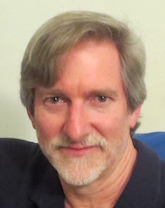 Gary Trosclair LCSW earned a doctorate in music and performed with orchestras and chamber ensembles throughout the United States and Europe. Only then he went back to graduate school for a masters in social work from New York University, and then on to the Jung Institute of New York, where he qualified as a Jungian analyst.
He now has a private practice in psychotherapy and psychoanalysis in New York City and Westchester County, New York. He has served as Director of Training at the Jung Institute of New York, where he continues to teach clinical courses. With twenty-five years' experience practicing and teaching in the field, he draws on a wide range of models to develop a comprehensive and flexible approach to human growth and healing. Through his blogging for Huffington Post and public speaking he bridges the gap between psychological theory and those who seek to use it to achieve change in their lives.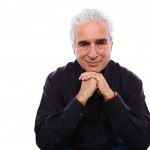 David Van Nuys, Ph.D., is Emeritus Professor of Psychology at Sonoma State University and served as that department's Chair for seven years. The department has a longstanding reputation for its commitment to humanistic, transpersonal, and existential approaches to psychology. He has also taught psychology at the University of Montana, the University of Michigan, and the University of New Hampshire. He has served as a dissertation advisor for doctoral students at Saybrook Institute and the Institute for Integral Studies, among others. David has always been a person with wide ranging hobbies and passions, the latest of which are his two interview-based podcasts: Shrink Rap Radio and Wise Counsel Podcast.
Tags: Gary Trosclair, psychotherapy