Series: Research in Analytical Psychology and Jungian Studies
Hardcover: 162 pages
Publisher: Routledge (January 4, 2016)
Language: English
ISBN-10: 1138926299
ISBN-13: 978-1138926295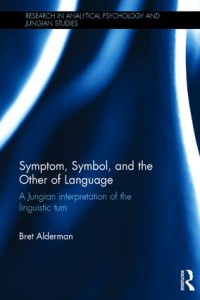 Those interested in the intersection between linguistics and depth psychology may recall "The Alchemy of Discourse", already a classic by Zurich trained analyst Paul Kugler. Even though of obviously different conceptualization and original approach, this new book is an interesting proposition coming out from the new generation of depth psychologists sensitive to the similar area of science. This new book regards the interconnection between linguistics and depth psychology in understanding the nature of modern world. The author is using theory of language combined with insights from depth psychology and phenomenology to examine common beliefs about the nature of meaning.
As we can read in the book announcement: "Focusing on Ferdinand de Saussure, Jacques Derrida, Michel Foucault, and Richard Rorty, Alderman examines the common belief that words and their meaning are grounded purely in language, instead envisioning a symptomatic expression of alienation and collective dissociation. Drawing upon the nascent field of ecopsychology, the modern disciplines of phenomenology and depth psychology, and the ancient knowledge of myth and animistic cosmologies, Alderman dares us to re-imagine some of the more sacrosanct concepts of the contemporary intellectual milieu informed by semiotics and the linguistic turn."
Symptom, Symbol, and the Other of Language
---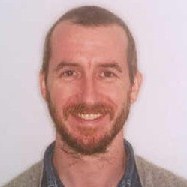 Bret Alderman, Ph.D. earned his doctorate in depth psychology at the Pacifica Graduate Institute.
He currently works as a professional freelance translator and editor. He also teaches courses on dreams and the roots of human behavior for the Summer Institute for the Gifted.
---
Tags: depth psychology, language, linguistics, meaning, symbol