Paperback: 128 pages
Publisher:  Spring (May 21, 1998)
Language: English
ISBN-10:

 0882143042

ISBN-13: 978-0882143040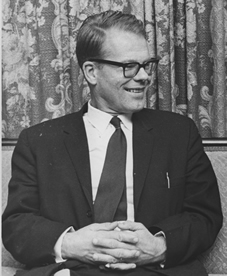 Adolph Guggenbühl-Craig (1923 – 2008) was a Jungian analyst, lecturer and author. He received his training in psychiatry and psychotherapy in the United States and studied at the C.G. Jung Institute in Zürich.
In addition to his work as a psychotherapist Adolf Guggenbühl was a training analyst and teacher at the Jung Institute in Zürich. He was the President of the Curatorium of the Jung Institute for over a decade, President of the Swiss society of Analytical Psychology, and served as President of the International Association of Analytical Psychology (IAAP). He is an author of many articles, lectures and book on analytical psychology.
Among few of his books, "Power in The Helping Professions" is consider a true classic for any serious student of analytical psychology and is widely recommended in Jungian training worldwide as one of the basic reading in the area of professional ethics and the exploration of the shadow of psychoanalytic and psychotherapeutic work.
Originally published by Spring Publications in 1971, and with following reprints, it is now available to read online thanks to courtesy of The C.G.Jung Center of Boulder.