Series: Studies in Jungian Psychology By Jungian Analysts (Book 135)
Paperback: 192 pages
Publisher: Inner City Books (October 1, 2012)
Language: English
ISBN-10: 1894574370
ISBN-13: 978-1894574372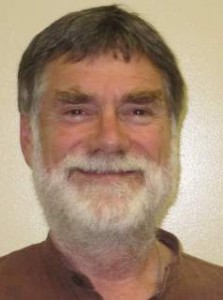 Dr John R. Van Eenwyk is a graduate of the C. G. Jung Institute in Zurich and did his religion and psychological studies at the University of Chicago. He is also an ordained priest in the Episcopal Church and a clinical instructor at the University of Washington School of Medicine. He is the clinical director of the International Trauma Treatment Program (ITTP), which he founded in 1998 to train counselors in the treatment of complex trauma survivors. He publishes widely and lectures internationally on both Jungian psychology and the treatment of torture survivors. He has a private practice in Olympia, Washington.
This book is a sequel to the author's previous publication entitled Archetypes and Strange Attractors: The Chaotic World of Symbols. This second book, through reach clinical material, illustrates how theory can be applied in everyday clinical practice for the treatment and understanding of post-traumatic constellations in psyche.
From the Editor's Preface:
"With multiple case examples showing how theory may appear or be applied in the consulting room, Clinical Chaos is not only the first book on the subject, but quite simply the most important contribution to the logistics of trauma ever written from a Jungian perspective."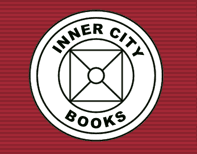 Daryl Sharp and the Inner City Books
Daryl Sharp started Inner City Books in 1980 to promote the understanding and practical application of the work of C.G. Jung. It is still the only publishing house in the world devoted exclusively to books written by Jungian analysts. There are now 141 titles by over 50 authors in the series Studies in Jungian Psychology by Jungian Analysts – authoritative works on basic Jungian principles, women's studies, spirituality, alchemy, relationships, dream and fairy tale interpretation, masculine psychology, midlife issues and much more.
Over a million books have been sold, with more than 250 editions in 20 languages.
Among acclaimed authors of Inner City Books there are Marion Woodman, Marie-Louise von Franz, Edward F. Edinger, James Hollis, James A. Hall, Sylvia Brinton Perera, Eugene Monick, John P. Dourley, Aldo Carotenuto and Janet O. Dallett.
Read the story behind Inner City Books